Working from the inside out
We always try to practice what we preach at Phil. It's not always easy to walk the talk, but it's certainly worth the effort. This past year, we have invested hundreds of hours focusing our efforts on figuring out how to tackle the systemic issues that our clients face every day.
That also meant taking a deep look inward at ourselves.
We developed an exciting new way to unearth and showcase the impact of our work and that of our clients.



You've heard us mention the UN's sustainable development goals (SDGs) more than once. That's because we're now using the SDGs as a framework for guiding our clients to a more sustainable future.
We have a lot of exciting things to reveal this month.
As our manifesto states: if you get up in the morning and go to work for change, you must take action on the world's to-do list. We are challenging you to join us in a collective effort, a true synergy by those working for good. This is it - the SDGs are our common goals. We are calling on you to take action before it's too late.
I look forward to hearing from you,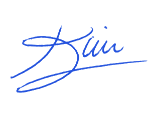 Stop struggling to justify your impact
If you are working towards improving environmental and social issues then you must already be aware that
the rules of the game are changing
. It's becoming harder to attract the attention of funders and supporters. Governments, foundations, impact investors, and even individual donors are requiring more evidence of your social impact.
Phil hosted a Personal Finance Lunch n Learn for the team, hosted by our very own George Lahdo. We learned about the history of the tax system in Canada and some great ideas on how to better take care of our finances.
Phil recently completed a development plan for Oxy-Jeunes, an organization that has been supporting the creative expression and development of young Montrealers by offering spaces and projects for artistic creation since 1985.
Kim has been facilitating sessions for the Advisory Committee to the Federal Government on the Charitable Sector. This group of social sector experts are making recommendations towards a federal regulatory environment that enables and strengthens the charitable and nonprofit sector. The committee's first report has recently been published. Take a look at their recommendations.
Work continues with the
Lachine Hospital Foundation
as we supported the promotion of their HEROS campaign,
lottery
and
recognition evening
. Our team is so proud to help highlight the efforts of these amazing frontline workers and we hope the community will also salute their heroic efforts by participating in these fundraising events.
We completed another annual report for the Jane Goodall Institute of Canada for the second year in a row. This year's report offered an intersectional perspective on the different programs they provide in North America and Africa and detailed for the first time how the organization is working towards the SDGs. The annual report is now available on their website.
Take a look at our new

W A S K A P I T A N

Case Study!