What are you waiting for?!
There's nothing I love more than helping clients get organized. But let's face it. The social sector has long been known for being largely grassroots led by passionate people who don't have a lot of

time to get organized because they are busy dealing with emergencies and the urgency of making the world a better place.
For most organizations, technology has always been seen as a nice to have, not a must have. Well guess what folks, the pandemic has made it a must have. You have all felt it. We are all living it.
This is an exciting time to embrace technology and online tools to take your organization to the next level. No more excuses. Talk to your board, make the case for investing in tools that will help improve your team's efficiency while reducing redundancy and time wasted. After all, wouldn't your board – and your donors – want you to be moving your mission forward instead of running in circles?
Some of you might be thinking "But won't moving to digital tools take away from our human connection? We can't automate everything we do!!" Of course not. What we're suggesting is that you identify what can be better organized and handled by online tools so that you are spending time on the things that have a real impact. Working more efficiently will help you retain talent, reduce costs, track information more easily, create a happier work and volunteer environment and impress the heck out of funders.
In this month's blog, our guest blogger from Boardable talks about enhancing your organization's leadership structure by creating a board composed of young professionals. By assisting board of directors in specific tasks and offering their distinct perspectives, your organization has an opportunity to cultivate future decision-makers while offering invaluable experiences to those starting out in their careers. I've had first hand experience with the Boardable platform, which we use in the organization I volunteer for. As one of my last acts as chair of that board, we welcomed a new way of working. It's still not perfect, but we're getting there. What's important is taking that first step towards change and welcoming the opportunity for better outcomes.
P.S. If you're not sure about how to make the case for change, let's talk. We'd be happy to help.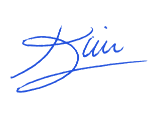 Starting a Young Professionals Board
Starting a young professionals board is one of the smartest moves you can make to supercharge your organization's growth. Seeking insight from today's bright minds empowers all types of causes to connect with younger generations and build future leaders for the organization.
Epenge Kabasele
Project Manager
Epenge takes the study of human behavior seriously. She understands how important it is to effectively draw out the essential qualities that a team possesses in order to complete a project. Her interest in the human aspects of project management led her to become a Certified Professional Scrum Master I, where she learned how to successfully harness collective energy in the face of constant uncertainty.
Exciting new partnership!
For our numerous digital projects, we are proud to partner with Manoverboard, a fellow B Corp and a purpose-driven design studio that provides digital platforms and branding to nonprofits, foundations, educational institutions and conscious companies. Manoverboard has a mission to create a better world, by design.
Marking Orange Shirt Day - Phil's team recognized the importance of Truth and Reconciliation Day on September 30th. We called on everyone we know to listen with open ears to the stories of survivors and their families, and to remember those that died during the 160 years that the residential school system was forced on Indigenous communities by the Government of Canada.
Dismantling Digital Barriers - online summit November 2 + 3 - Phil's team is going to join the more than 500 people already registered for this interesting summit on the underlying assumptions, dominant logics, and ways of working that hold us back from realizing more flourishing social purpose organizations in a data and digital-first world. Take a look at the 20+ speakers that will be sharing their lesson, journeys, and challenges to a digital way of working in the social sector. Registration is on now. See you there!
Oxfam-Québec fights against poverty and injustice to build an equitable future. Our team designed and programmed their new website, making it easier to navigate and learn about the work of this international organization.
It's been an honour for the Phil team to help showcase Oxfam-Quebec's solutions to alleviate poverty and build on each individual's full potential.
Only 4 weeks left until GivingTuesday 2021
Did you know that Canadians gave over $36 million during GivingTuesday 2020 — 65 percent more than in 2019.
With 34.8 million people participating worldwide last year, we can't wait to see how many generous people will show their support this year.
Call us for help setting up a campaign - it's not too late!
514-932-0314 x21