Getting comfortable with uncomfortable
We enter "back to school" mode with optimism but some reservations this month. We're happy to have more freedom however threats of variants and other health issues persist. Many of us are realizing this is our new reality for the foreseeable future: constant uncertainty. Planning is difficult, but not impossible.
The work we're doing with our clients right now involves developing as many scenarios as possible in order to be ready for anything. It's no longer enough to have a Plan B, these days it feels like you need the whole alphabet! Take the time to take an honest look at what 2022 could look like for your organization, start now if you haven't already. Consider polling your staff, volunteers and beneficiaries to find out what their greatest concerns are, and what ideas they have. Those closest to you will be your best allies for planning during uncertainty. If you need help, reach out to us.

Speaking of volunteers, we know how hard it has been for charities to stay connected during the pandemic with little to no in-person events and everyone working from home, that's why we're excited to have our guest blogger introduce ways for you to strengthen your connection with your volunteers. Check out our September blog and let us know what's working for you.
We're also pleased to welcome Rina and Jean-François as full-time team members this month. They bring an impressive combined experience in nonprofit marketing and communications that will help us serve our client's needs even better than before.
Wishing you all a productive and purposeful fall!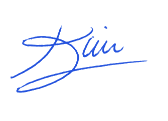 How Nonprofits Can Create an Impactful Volunteer Experience
Volunteers are integral to nonprofit organizations, and for many they are the main workforce and faces behind the organization. Providing volunteers with meaningful and positive volunteer experiences every time they show up to work is crucial to ensuring your organization has a sustainable volunteer team in the long term.
Amélie Côté
Senior Designer

Amélie came to Phil with over 15 years of creative experience, having spent the majority of her career working with major national brands and executing full-scale marketing campaigns. Amélie leads our design team and ensures that creative work is of the highest possible quality. MORE >
Elissa Mrad
Human Resources Advisor

Elissa takes the human part in "human resources" seriously. She loves putting her outstanding communications and interpersonal skills to use to improve the lives of employees and collaborators. With her HR experience in advertising agencies and manufacturing, she has developed a keen sense of observation and has become even more curious about the intricacies of human behavior. MORE >
Rina Albala
Marketing Director

Rina is a resourceful and creative idea-generator that is at ease with deploying marketing and social media strategies with focused effort. Her proven track record for developing and executing integrated, multi-channel marketing campaigns across digital, social, and traditional mediums makes this Concordia MBA grad Phil's secret weapon. MORE >
Jean-Francois Perrault
Senior Communications Specialist
With more than 30 years of communications experience under his belt, Jean-François crafts compelling content delivering a clear message while conveying the values of your organization. He is a seasoned proofreader and editor who can create the full gamut of communications tools that ensures clients' expectations are exceeded every time.
Rola Helou
Strategic Planning
Through a collaborative, strategic approach, Rola helps organizations find solutions to pressing governance, management and capacity development issues. These include projects that organizations want to implement, but do not currently have the capacity to do so. MORE >
Where we've been & where we are going
Stepping up!
We are proud to announce that our CEO and Founder, Kim Fuller, has recently been appointed to Concordia University's Board of Governors. As part of her 3 year mandate she is looking forward to being part of two standing committees: Governance & Ethics and Human Resources. Kim is proud to serve her alma mater and looks forward to contributing to this innovative educational institution.
Environmental Stewardship @ Phil - As part of Phil's work on its impact strategy for 2021-2026 a Lunch & Learn webinar was held to give the team members a better idea how big our carbon footprint is in Canada and what we can do about working towards net-zero collectively and individually. Learning is the first step to changing!
Indigenous Canada - University of Alberta MOOC - This 21-hour 12 lesson Massive Open Online Course is blowing the socks off our team members. Kim is the latest one to have her go at learning how Indigenous world views, languages, histories, governance, political systems, and spiritual practices are intertwined and how much work we still have ahead of us to make things right. Sign up for this free course - Kim says that "it's imperative that every Canadian have an understanding of these histories."
WEBINAR: Is your organization ready?
September 28, from 11:30 a.m. to 1:00 p.m. via ZOOM
An opportunity to talk with our fundraising and communications experts about how to run a successful campaign.

Network with other organizations and learn the best approaches to rock the giving season.

Find out how to optimize your campaigns and keep your target audiences engaged.
Presentation in French (with bilingual moderators) Hosted by your QuebecGives team.
Are you ready for your year-end campaign? Are you kicking off your year-end ask with GivingTuesday? Let's chat about the opportunities to make 2021 your comeback year!!