The more I talk with people who work in the not-for-profit sector, the more I sense a frustration over a system that is no longer serving our communities the way it was meant to. The pandemic has brought so much to light and amplified the horrific inequalities and severe lack of modernity.

Here are just a few things I've heard recently:

"The term 'Charity' is an old fashioned notion."
"We are mission-driven organizations and we don't want pity – we want partners."
"The charity model is an outdated, very Christian, colonial, patriarchal model."
"We are tired of the antiquated framework and language."
"Deep, profound, structural change is needed!"
There is a hunger for advocacy, a need for progressive change. At Phil, we not only want to
be part
of that change, we want to stand alongside our clients and
lead
that change.
I'm excited for you to
read this month's blog
and hear what you think. Feel free to send us a note or comment on our social media channels, we'll be sharing the article there in the coming days.
Let's start making some noise, so we can make things better
!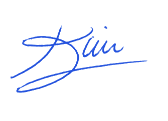 Active Philanthropy Requires Advocacy
Last week, during a team Zoom "5 à 7", fresh from a lunchtime primer on the heavy concepts of Justice, Equity, Diversity, and Inclusion, a question surfaced that offered an interesting opportunity for the team to get into a passionate discussion.
Why wasn't the non-profit sector in Canada more engaged in advocacy?
It seemed like a no-brainer to the team that if we are to create the kind of "system change" that is responsible for many of the inequities facing the world, the social sector should be the loudest advocates around, voicing the urgent changes needed in public policy at the local, regional, and federal level.
Where we've been (virtually!)
Multi-Channel Marketing - Pierre attended a webinar hosted by Classy which offered insight on the American nonprofit sector and on why communicating with donors in more personalized ways across multiple channels is the key to earning attention and building trust.
EmployESBC talent matching virtual job fair - Phil was scouting for talent as a featured employer participating in this job fair that was created to addresses the current employment and underemployment situation facing the English-speaking Black Community (ESBC) in Quebec.
Customized Webinar - Communications & Fundraising
Phil created and presented a webinar for MRC Roussillon, a group of 11 municipalities in the Montérégie area, called "How to adapt your communications and fundraising for 2021".

The 90 minute presentation covered adjusting communications strategies during and after COVID, maximizing an organization's online presence to engage better with stakeholders, and increasing online fundraising. It also provided for the opportunity to ask questions and advice from Phil's CEO, Kim Fuller.
Virtual Open House Digital Promotional Campaign
This project promoted a virtual information event at Trafalgar School for Girls, that took place in February, not the usual season for private school open houses in Montreal.
By creating over 30 different visual posts and using a targeted paid promotional strategy on Facebook and Instagram over a 13 day period, we were able to have more than a tenfold increase in target audience reach. This digital campaign succeeded in raising Trafalgar's online profile, keeping the school top of mind for parents looking for a unique learning experience for girls.
How familiar are you with the SDGs?
Help us take the SDG pulse of mission-driven organizations by answering our quick survey.
Celebrate B Corp month with us by supporting your local certified
40+ B CORPS IN QUEBEC
250+ B CORPS IN CANADA
3800+ B CORPS AROUND THE WORLD