Hope you are all doing well and feeling a bit more optimistic with the summer months ahead and more vaccinations rolling out each week to keep us safe.
I want to be clear about the purpose of this month's blog post. I don't want it to be misconstrued as a rant, but rather an invitation to rethink (yet another) old system that no longer serves us.



This is not about shaming anyone or bitterness at lost bids. It's about changing the way we play the game to make it more equitable and efficient for everyone!
The social sector is undergoing huge transformations and we want organizations to open their minds to exploring new ways of doing things when it comes to hiring professional services such as ours. We also want to learn from you!
We hope this article will spark your interest and create conversations so we can learn from each other in an effort to increase the diversity of bids (especially from underrepresented people in the nonprofit sector - black, indigenous, people of color, disabled people, LGBTQ+ people, and women) and increase valuable relationships created through a more transparent process.
Let me know what you think!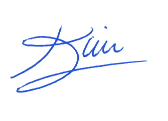 Why requests for proposals need improvement in the nonprofit sector
Attention nonprofit decision-makers and service contractors caught in the time-sucking tango called the request for proposal dance, this post is for you! The current RFP process replicates the grant application torture cycle nonprofits themselves are often subjected to by funders. So how can we break the pattern of abuse?
Christelle Kouadio
Partnership Development & Communications
With a Bachelor's degree in advertising and marketing, as well as a certificate from HEC in marketing management, she has since become a specialist in partnership development. Having held various positions in sales, marketing and communications for over 14 years, her vast experience is as inspiring as it is wide-ranging.
Website Project - Carrefour Familial Hochelaga is an organization that is a place of support, healing and mutual aid that welcomes families who wish to improve their quality of life and grow together. With the goal of modernizing their website and logo, Phil guided the organization through a complete digital overhaul of their calendar of activities and registration system creating a website that is both functional and a better reflection of this dynamic organization. Take a look at the outcome here.
Facilitation - ACCS: Our founder, Kim, continues to facilitate the ACCS work sessions. The second report by the 14 sector members of the Advisory Committee on the Charitable Sector was released this month. The report provided the federal government recommendations on the relationship between Indigenous peoples and the regulations governing charities. The need for a federal data strategy with respect to data relevant to the charitable sector, and the simplification of categories of charities within the Income Tax Act. Take the deep dive here.
Kim attended "Make Your Digital Content More Accessible" hosted by WeTheChange & Cultivating Capital. Did you know that 15% of the world's population lives with a disability? That's why our team is brushing up its skills on how to make websites more accessible and how to increase video accessibility.
Our whole team was excited to participate in a Lunch & Learn hosted by Julie Savaria from Bindia Savaria Consulting. In our ongoing conversations and work around JEDI (Justice, Equity, Diversity, and Inclusion), we discussed how to be better, do better and lead with JEDI so that we can evolve as a company and better serve our clients.
Aurelia participated in the B Corp Leadership Development Day focusing on climate. In addition to keynote speakers, the event welcomed speakers from 7 Canadian B Corps in a series of lightning talks around the Circular Economy, Resource Conservation, NetZero2030, Climate Justice, Industry Leadership and Food/Packaging. Because all levels of engagement from the community are essential to create the actions for positive change, we continue to gather knowledge to help make a difference.
Phil hosted a SDG Impact Planning webinar to help organizations learn more about what impact planning is and how Phil can help build effective SDG impact reports that convey the real relevance of organizations to solving the challenges of our time using a globally shared language. View a recording of the webinar here.
SDG Impact Planning – Summer is the best time to work on this!

Find out how to identify, plan, manage, and report your impact using sustainable development targets set out by the United Nations.