This time last year, we were getting ready to party with our friends, families and colleagues. We celebrated our 20th anniversary in style, with fancy canapés, a beautifully decorated space, touching speeches and some ambitious plans for the years to come. Little did we know what was around the corner and that this would be the last celebration we'd have in person for quite some time. Fast forward to today, just a few days shy of our 21st birthday at Phil and it feels like a whole new world.
At times, a dark world. At other times, full of hope and opportunity. The ups and downs of 2020 have been exhausting. Our hearts ache for the sector as we witness countless layoffs and many good organizations struggle. But we're starting off our 22nd year in business in true Phil fashion: with a bright outlook and a fierce determination to help everyone we can end this year with the best possible tools and resources to pave the road to recovery.Hope you enjoy this month's blog, in honour of National Philanthropy Day (November 15th) – hope you will find a special way to celebrate the good that is being done in this world. Thank you for doing your part and making our work so rewarding.
Stay healthy,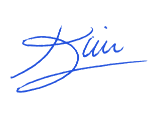 Collaboration with no bitter aftertaste
One really is the loneliest number. Why is it that we insist at going at things alone instead of finding some kindred spirits ready to share the journey with us? In honor of National Philanthropy Day on November 15th we are asking some existential questions to shake up stagnant ways of operating.
Phil walks the talk by challenging every member of the team to live the rewarding experience of being a volunteer. From collective efforts like our contribution to the GivingTuesday movement to individual commitments to causes closer to our hearts, our team is proud to share both time and energy with the many organizations in our community that depend on volunteerism to achieve their important missions.
It is only fitting that we have the cutest reminder of the transformative power that volunteers can have on others with the presence of Cayenne, our most recent guide dog in training. Who can resist those beautiful brown eyes? The team at Phil sure can't - we are falling over each other to see who will take care of walking, feeding, and giving love.
National Philanthropy Day
Phil's 21st Birthday: November 15th
Pre-GivingTuesday Check-in
Save the date! Pre-GivingTuesday Check-in for QuebecGives November 24, 11:00am EST Zoom Webinar.
CivitasX socks campaign for GivingTuesday
Did you know that socks are one of the most important items of clothing for those experiencing homelessness? Through a new GivingTuesday strategy, Phil is helping CivitasX come up with a way of achieving its goal of collecting 200 pairs of new socks by December 1st 2020. Find out more!
CLC = Culture + Language + Connections branding
CLC is a language learning center that uses a "speak first, study second" approach to learning. Phil helped them fine tune their brand identity by developing their logo, colours, typography, taglines, among other important components of a strong brand. Take a look at the result here.
Geordie@40 Party Playlist
Celebrations must go on! For this theatre company's 40th anniversary they turned to Phil for help in creating a virtual event that will showcase dance, music, poetry and song. Take a look at the invite here.
Jane Goodall Institute of Canada (JGIC)
For the second year in a row, the wonderful team at JGIC have entrusted Phil with the production of their annual report. It is a wonderful communications tool to help visualize all of the important work that has taken place over a year encapsulated in 24 vibrant pages. Take a look at last year's report here.
Missing Children's Network Runaway Month Awareness
Be part of the movement!
Promote generosity by creating a GivingTuesday campaign for your organization this year. Together we can make this wave of giving a TSUNAMI.