After two weeks off over the holidays, our team is back well rested and ready to tackle 2021!
What did 2020 look like for our company? When we ran the numbers, we were pretty happy with the results from the last 12 tumultuous months:
We accomplished these things by having a solid plan, caring for one another and staying positive. How do I stay positive? Lots of laughter, staying away from bad news and reading a lot of inspiring texts. I came across a quote from Albert Einstein that said, "

Learn from yesterday, live for today, hope for tomorrow".

Just what I needed to read at the beginning of the new year.
Let me know how we can help make this a year to remember – for the right reasons!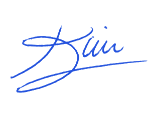 A handy guide to evaluating your comms strategy
With the new year underway it's important to begin on the right foot in what will probably be a 12-month marathon to catch up on lost opportunities for most nonprofits. Like every dedicated athlete, social sector superstars need to take stock of their current communications health before lacing up their shoes to begin the run of a lifetime!
Phil, the consummate coach for mission minded folks, has drawn up a checklist to help you evaluate the current strategy you have in place and take your communications pulse to improve your success.
Mauricio Dias
Web Developer

Expert at the art of pivoting, this versatile web technician immersed himself into the world of information technology over 7 years ago in Brazil. Although his undergraduate degree in the performing arts allowed him to follow his curiosity for people and their creative processes, he made the exciting decision to apply his many talents to the digital world, becoming well versed in WordPress, PHP, and Javascript. His quest for the bugless website often keeps him up at night going over possible solutions!
Morgane Labaye
Project Development - Communications, Fundraising, and Events

This multilingual project development specialist has an amazing inner reflex to dissect the different steps of even the most complex projects. Morgane can clearly see a journey map of the client's experience in her mind's eye. She is passionate about humanitarian and environmental causes, and believes in advocating for women's rights. Knowing that Phil specializes in supporting the social sector aligned with Morgane's moral compass.
Where we've been (virtually!)
"Getting Better Through Benchmarks'' hosted by 60 Decibels, Impact Management Project, B Lab, and World Benchmarking Alliance: In this webinar, we discussed how benchmarks are established, how they are used to drive decision-making, and why they are key to continuous improvement and integrity in impact management. We learned that benchmarks are about accountability and understanding how other organizations are performing so that we can all drive our social impact forward. The representatives from B Lab also explained how B Corps can use the benchmarks from the SDG Action Manager to improve our performance.
"Transformative Private Sector Approaches to the SDGs" hosted by British Columbia Council for International Cooperation: This panel offered valuable insights into how private sector organizations and those that work with them are leveraging the UN Sustainable Development Goals for Transformational Change. Some key takeaways from this event were that simply aligning with the SDGs and actively trying to accelerate the achievement of the SDGs are two different things and the "check-box" approach to SDG reporting will not create the transformational change the world needs. The consensus among the panelists was that fundamental change from the way we do currently do human and economic development is needed. In order to make this happen, the SDGs need to be at the core of business models.
"Youth, Social Impact Work, and Mental Health" in Partnership with RBC Future Launch and hosted by Future of Good: Now more than ever, young people are looking for purposeful careers. As rewarding as this work is, it can be exhausting. Today, many young Canadians face increased stress levels while also being cut off from their usual sources of support, like in-person therapy or coaching. In this panel, we learned that mental health is a critical factor for creativity and productivity in social impact work. ‍Valuable insights were provided into how the social impact sector can be a leader in providing mental health support to young workers to accelerate their skills and careers.
Phil created the new logo and website for The West-end Intergenerational Network (WIN). WIN facilitates collaboration and sharing of resources among community partners, to raise awareness about intergenerational practice, promote connections, and foster the creation of innovative programs across generations.
The NIF Canada brand needed a refresh and Phil helped elevate it in order to align it with the organization's strategy and goals. The result is an impactful image and new website that positions the NIFC as a leading channel for Canadians to support a just and democratic Israel, creating equality for all its citizens and upholding fundamental human rights for all.
Communications planning 2021
Get a personalized diagnosis from our in-house specialists!