Finding the way to your donor's heart
Remember the days when your glove compartment was stuffed full of misfolded maps, the ancient relics of bygone family vacations or impromptu road trips to undiscovered cities? It may seem like a lifetime ago, before the dawning of a new digital era. Now onboard GPS navigational systems and real-time traffic apps like Waze have propulsed those paper maps to the recycle bin.
You might not have realized it, but your organization's donor journey map might be caught in a time warp if you haven't updated it for a new year of fundraising activities. The time is now to examine the state of your donor journey maps in order to incorporate some fresh insights about modern donor behavior. And if you don't have one - you better get cracking!
This month's blog
aims to help you develop a more customized and personalized approach that takes into account all of the new real time data that the digital world provides.
Valentine's Day is a special day of the year for our team. As many of you know, Phil means LOVE in ancient greek and we take the topic very seriously! We love what we do, we love who we do it for, and we want to help you get your donors to love you.
After 22 years of marriage, I can attest to the fact that romance gets you part of the way, but dedication and hard work gets you the rest of the way.
Let's get to work!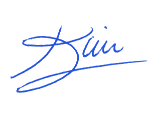 Why show donors love? Get started now on a better nonprofit donor journey
Creating a donor or customer journey is really about showing love by building a more profound, long term relationship. As a not-for-profit organization you are deeply dependent on the love that your supporters show towards your cause, it is only natural that you should want to show how much you love them by taking the time to put yourself in their place.
Where we've been (virtually!)
Eli, Phil's Art Director, took a great MasterClass with Neil deGrasse Tyson on Scientific Thinking and Communication where he gleaned a thing or two from this influential astrophysicist about how the mind works and how to connect with audiences. Next month, he has signed up to "The Power of Black Design" to learn about making space for diverse users by improving accessibility, usability, and desirability.
Website Tech … and more! This recent Lunch 'n Learn with Anders, Phil's Digital Marketing Director, was an opportunity for the non-techie team members to gain insight on the nuts and bolts of everything having to do with websites. It was a great way to spend a lunch Zoom with colleagues.
Thanks to Keela, a B Corp from Vancouver, some of our team members discovered new digital tools for wellness during a recent webinar called "Workplace Mindfulness, Wellness, and Productivity: Yes, There's an App for That!" with Meico Marquette Whitlock. One more step in Phil's commitment to improve our collective wellbeing and productivity, even while working through a pandemic.
Lauren McDonald, SDG intern extraordinaire, participated in "Trends In Purpose", a webinar hosted by Global Impact Relations. Here are the key takeaways: 1) It's okay to make a statement of support, but it means nothing without action; and 2) We have to wrap our brains around the idea of intersectionality as issues become increasingly un-siloed. Food for thought! .
The Unscented Company - Volunteer Engagement Workshops
Phil led community engagement workshops to help this certified B Corp cleaning and body care products business start an innovative corporate volunteering program. We helped them identify local volunteer opportunities that would be a good fit for their team and gave them insight into the "how-to's" of being a great community volunteer.
We advance social justice when we remove barriers that people face because of gender, age, race, ethnicity, religion, culture or disability. Take action and remove a barrier today!

Communications planning 2021
Get a personalized diagnosis from our in-house specialists!